Many Americans struggle to achieve a healthy weight for a number of reasons, including many that may be out of their control. According to CDC data, 41.9% of U.S. adults were classified as obese between 2017 and March 2020. While this experience is widely shared, many people don't know their options for losing weight in a safe and healthy way. 
The demand for weight loss solutions is there and growing, so how can you make sure you're meeting existing and prospective patients where they're at to provide the solutions they need? Here are five key strategies to help you sell weight loss products and achieve your goals.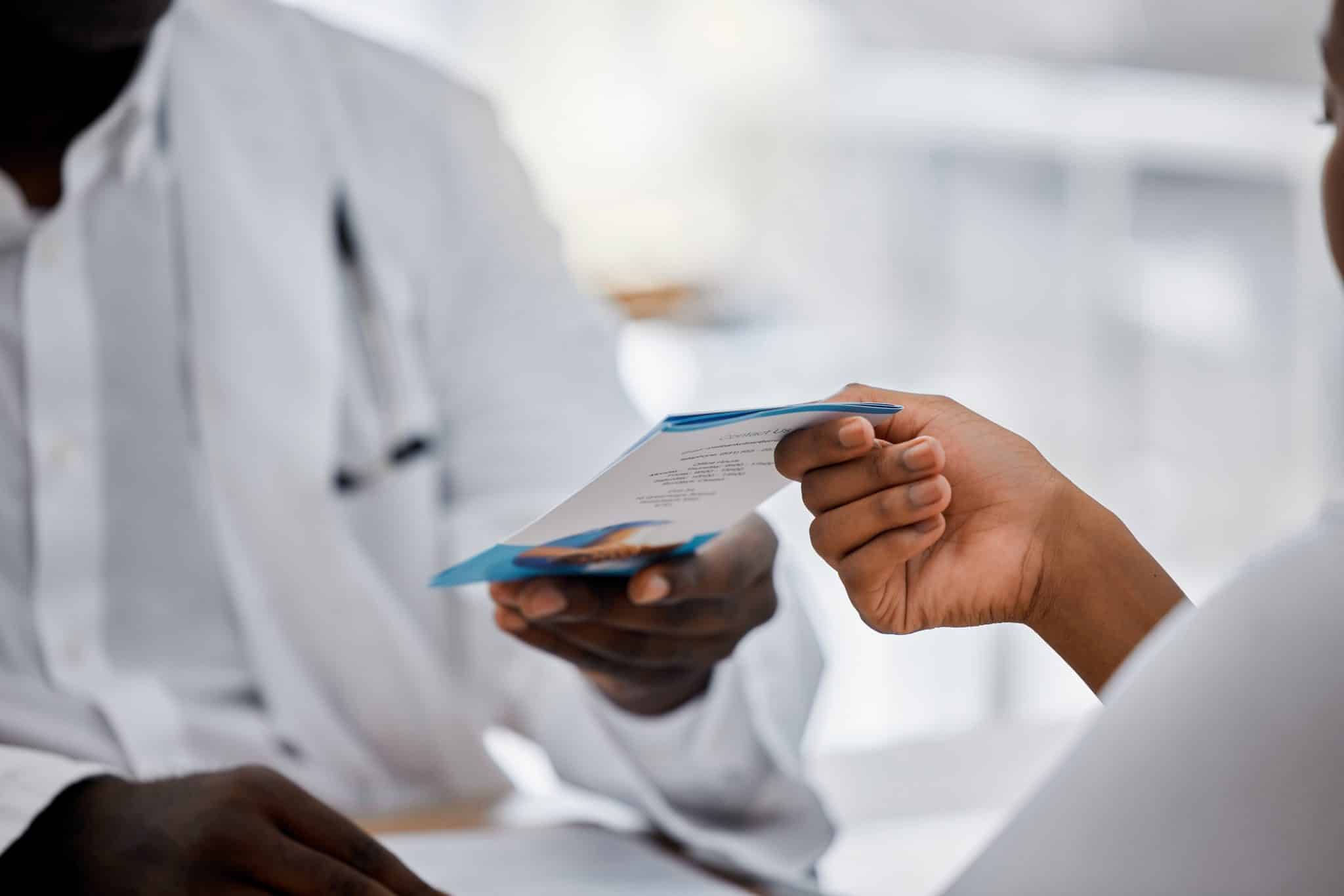 Strategy 1: Educate Patients
At the most basic level, many of your patients may not be aware that there are safe and effective medications available to assist with weight loss. One such medication is semaglutide, originally developed and used for the treatment of type 2 diabetes. Semaglutide works by mimicking a hormone that targets areas of the brain involved in appetite regulation, leading to reduced hunger and calorie intake.
Recently, the use of semaglutide has expanded beyond diabetes management to include weight loss. Clinical studies have shown that, when used in conjunction with a healthy diet and exercise, semaglutide can significantly aid in weight reduction. It's important to educate your patients about this option, as they may not be aware that such a diabetes medication can be repurposed to assist in their weight loss journey. 
Here are a few ways to educate your patients about semaglutide and other weight loss solutions you offer:
Create Informative Materials:

Develop digital and physical content such as brochures, webpages, blog posts and flyers. These should detail the benefits and risks of specific weight loss solutions, offering clear and comprehensive information.

P

rovide One-on-One Consultations:

Arrange meetings with healthcare professionals for patients to discuss weight loss options. Assess the best course of treatment based on their medical history, lifestyle and health goals.

Offer Seminars and Workshops: Conduct free informational sessions or webinars. These can cover topics like the science of weight loss, nutrition tips, effective exercise routines and how medications like semaglutide can safely support weight loss goals. This approach is also an excellent way to attract new patients.
Strategy 2: Connect With New Patients
Speaking of attracting new patients, another key way to increase sales of your weight loss products after educating your current patients is to expand your reach to new ones. Lead generation is a crucial tactic to spread awareness about your clinic and showcase your expertise on health-related topics like weight loss to establish your business as trustworthy and knowledgeable. Before you can expect increased sales, you need to increase your marketing efforts. Some ways you can generate new weight loss leads include:
Having a Robust Online Presence


Prospective patients who are actively seeking out information about weight loss solutions should be able to easily find your clinic online. This starts with a professional website, but also requires investment in search engine optimization (SEO). Use the right keywords to make sure that your clinic is a prominent option when someone is asking search engines questions about weight loss that you can answer.

Patient Referral Program


Since clinical options for weight loss may be a new concept for many, it's very important to find ways to educate on your product in an organic and trustworthy way. In fact,

The Nielsen Global Survey of New Product Purchase Sentiment

found that consumers were 77% more likely to buy a product if their friends recommended it. Create a straightforward process for existing patients to refer friends or family and offer incentives like discounts, free products or even cash rewards.

Partnership with Local Businesses


Develop partnerships with businesses in your community with related services, such as gyms, fitness studios and health food stores, to offer mutually beneficial programs and discounts. Additionally, partnerships with local health professionals can lead to patient referrals – especially if these partners appreciate the quality of care you provide your patients.
Strategy 3: Offer Highly Sought-After Solutions
The key ingredient to increase your weight loss product sales is to make sure you're offering the most desirable solutions to your patients. For those that have done their research, they're looking for the best-in-class solution for their personal health goals. Here are two high-demand weight loss solutions that we offer at Olympia Pharmaceuticals:
Olympia's Weight Management Therapy Program


This physician-supervised medical weight loss program is designed to be used alongside a low-calorie diet to aid in weight loss. By raising the levels of natural growth hormone in the body, patients can build lean muscle and burn fat more effectively.

B-Lean IV Kit


This six-treatment kit is designed to help burn fat and boost metabolism by harnessing the benefits of B vitamins to raise energy levels and support a healthy metabolism. Benefits for patients can include boosted metabolism, enhanced athletic performance and improved mood.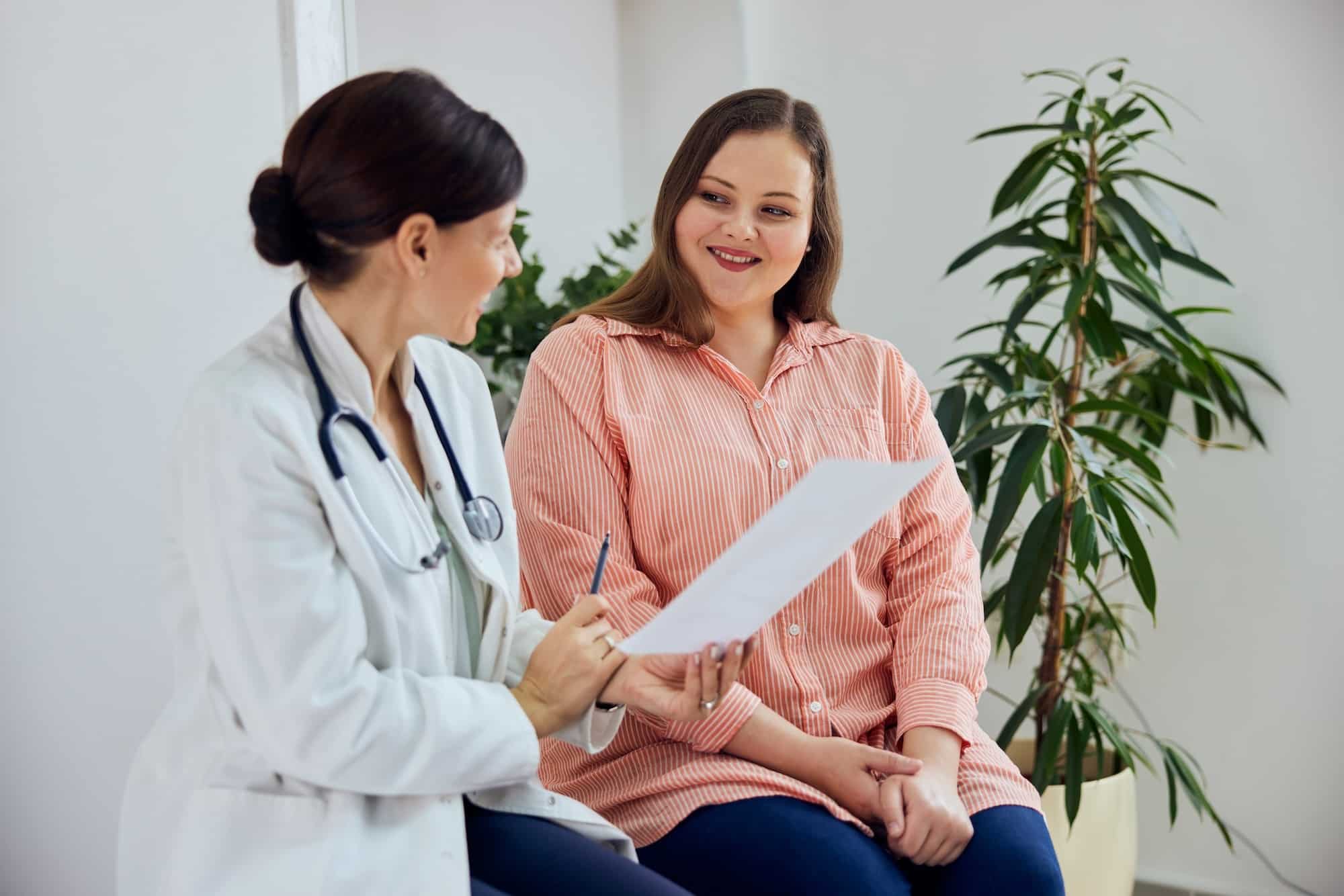 Strategy 4: Provide Personalized Weight Loss Plans
As many Americans experience difficulty losing weight on their own, there is opportunity to showcase the benefits of the weight loss products that your clinic offers in a way that works in concert with a holistic weight loss plan for the patient. 
To tailor weight loss plans to the unique needs of each patient, you'll want to provide the following:
Initial Assessment


Learn the patient's medical history, lifestyle, dietary habits and any underlying health conditions. Provide body composition analysis to assess fat percentage and muscle mass. These will give you a solid starting point to determine the best course of action for your patient.

Personalized Nutrition and Exercise Plans


Customize a nutrition plan for your patient with a registered dietician or nutritionist, keeping in mind patient preferences and dietary restrictions. Design personalized exercise regimens that incorporate cardio and strength training, while tailoring routines to the patient's fitness level and physical limitations.

Medically Assisted Weight Loss Program


In concert with diet and exercise planning, many patients may be eligible for medically assisted weight loss solutions. These can include meal-replacement plans, surgical weight loss,

weight loss vitamin injectables

and

hCG alternatives

.
Strategy 5: Testimonials
Similar to patient referrals, patient testimonials can also be a powerful way to increase weight loss product sales. According to Search Engine Land, 72% of consumers say that positive reviews make them trust a local business more. For people who have struggled to lose weight on their own, they may be hesitant to invest in new solutions. When you can leverage success stories from current or former patients, it can be a compelling way to establish trust and create interest in your products. Some methods for sharing patient testimonials are:
Video Testimonials


Showing is often better than telling. Lean into the personal touch that video testimonial provide so people can see joy, excitement and results that your weight loss products bring,

Before-and-After Photos


With any weight loss product, a before-and-after photo of patients is a critical selling point. With explicit consent from your patients, you can give prospective patients a solid idea of what they can expect from using your product.

Patient Spotlight Blogs


A blog series is a great way to leverage storytelling in your marketing. Readers can follow the health and fitness journeys of different patients and feel inspired by the breadth of unique experiences.
The market for weight loss solutions is there; it's all about finding the right way to generate awareness and excitement around your products. At Olympia Pharmaceuticals, we can help you provide elite quality solutions for your patients. Learn more about our Olympia's Weight Loss Kit and our B-Lean IV Kit.