If you're someone experiencing symptoms of erectile dysfunction, you may be looking into what options are available for treatment. There are a variety of choices, some of the most common ones being oral medications, testosterone replacement therapy, alprostadil urethral suppository and self-injections (such as TriMix injections).
What is TriMix?
TriMix injections are a mixture of three drugs (phentolamine, papaverine and alprostadil) that is customized and compounded to suit each patient. It provides an easy-to-use, safe method of achieving and maintaining an erection for men struggling with erectile dysfunction. It's an alternative to PDE5 inhibitor tablets and is ideal for men who cannot take, have not had good results with, or experience severe side effects from tablets such as Viagra®, Levitra® or Cialis®.
Your Safe ED Treatment Option
According to the American Urologic Association, intracavernous injections like TriMix are currently the most effective option for non-surgical ED treatment. At Olympia Pharmacy, our TriMix penile injections are customized to the patient's needs. We work together with physicians and patients to develop a formula that is most effective for you.
How Does TriMix Work?
Now that you've answered the question, "What is TriMix?", it's important to know how it works. TriMix is an easy-to-use, self-injected penile injection medication. When injected into the penis, TriMix's blend of three vasodilators causes the corpus cavernosum to relax, expand and fill with blood. With TriMix, patients experience longer and fuller erections in just 5 minutes or less and may even last through climax.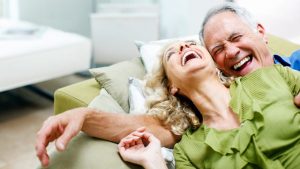 TriMix Benefits
Safe and reliable
Fast-acting and long-lasting erections
Affordable compared to oral medications
Not affected by alcohol consumption
With other oral alternatives, the medication circulates through the bloodstream, sometimes causing side effects such as headaches, nausea or vomiting. Because TriMix is injected into a localized area of the body, there are little to no generalized side effects. Here are 7 common benefits of using TriMix ED injections.
Instructions for How to Inject TriMix Medication
How to Get TriMix
All of Olympia Pharmacy's erectile dysfunction medications require a prescription from a licensed physician to fill. For those who already have a doctor to prescribe TriMix, simply download and fill out our online prescription form. Then, fax it from the physician's office to Olympia Pharmacy at (888) 766-4894. Our team takes the payment and ships the medication directly to you.
TriMix is also available online now for those without a doctor or those who wish to get the medication without involving their doctor. Patients can complete our online telemedicine questionnaire and a member of our scheduling staff will be in contact to set up an evaluation over the phone with a licensed telemedicine physician.
For more information about TriMix dosage, storage and administration, check out our TriMix FAQs page. Find out how to buy TriMix injections online now or contact us for a free consultation with the Olympia Pharmacy team.
Ready to learn more? Follow the link below to get started.